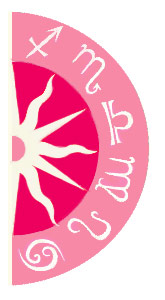 Happy 2010, everyone! Regardless of what Sun sign you are, the one thing you can always count on is change ... the planets are always moving. New action and new players will be entering your life throughout the year. Like a weather forecast, your Yearly Horoscope can help you plan ahead, from knowing when to bring an umbrella to preparing for the love of a lifetime. Click on your sign below and find out what's in store for you in 2010!
Can't get enough astrology?
Like us on Facebook!