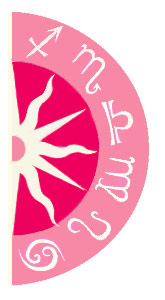 Share a free sample Friends and Lovers. Are you two best friends and lovers? Try a free sample of this powerful reading today!
Welcome to 2013, a year where we are asked to burn it all down and start over -- from scratch. The cosmic taskmaster has officially left the sign of relationships (Libra) after two-and-a-half years, and is taking residence in the deep and transformative waters of Scorpio until 2015. The themes of death, rebirth and total metamorphosis are key. There is no going back to the old ways. Expect many secrets, scandals and skeletons to be revealed both privately and publically. Pluto and Saturn are working in mutual reception (meaning mutual reinforcement of their powers) this year, pushing us toward inevitable change and rebirth. Other key themes of the year revolve around jealousy, emotional stability and total reconstruction of our core values. Whatever remains at the end of the year is most definitely there for the long haul and built to last. Think of the Phoenix rising from the ashes of all that no longer supports our highest growth and you will understand the essence of 2013.
What romantic adventures are in store for you? Find out with a Psychic Reading. Call 1-800-749-5790 right now!