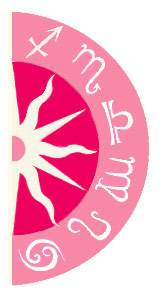 Expectation – When we are saying affirmations and prayers the next step is to expect it to happen. Spread your arms each morning and say, "Today is the day!" And if it doesn't happen that day, say it the next day with a huge smile on your face. And then say it the next day with just as much energy and happiness over receiving your blessing as you felt the first day. One day, you will receive what you are praying for. "I am expecting my good to come today!"
Forgive – This is huge! I cannot stress this enough. We may not realize that the people who hurt us the most were the biggest blessings in our lives as they made us grow to love ourselves and finally say, "Enough!" The analogy the Angels gave me for this is that these people are the sand in our oyster. They agitated us into becoming a beautiful pearl. So thank them spiritually, forgive them and let go of the energy. Releasing the unforgiveness from your heart allows us to be open to more love, abundance, blessings, etc. "I am grateful for all the people who have been a part of my path of loving myself. I forgive them and clear my heart today!"
Share a free sample2014 Vedic Moon Sign Forecast.Take a look at how the transit of planets will affect your relationship and finances in 2014!
Gratitude – When we are in lack in some area of our life, it is easy to forget the things we already have received. Taking a moment to be thankful for those things already received opens our heart for bigger things to come in to our lives. For instance, if you want a bigger place to live, the highest and easiest way spiritually to manifest that is to be grateful every time you walk into your small apartment. If you want a new car, love the old, broken down one you have. Be thankful that it still gets you from point A to point B. The attitude of gratitude will speed up the manifestation process for you to receive the new. "I am thankful for all the blessings that I have received and am thankful for the blessings I am receiving today!"
Still more to come...
Many Blessings of Peace, Christina
Got Questions? Need Answers? Get insight into what lies ahead with a Psychic Reading. Call 1-800-749-5790 right now!