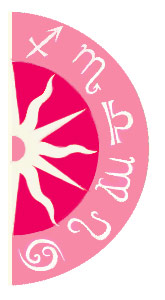 The 2011 Oscar nominations have been announced, and one of the most intense races this year is for best actress, which will pit second-time nominee Natalie Portman (Black Swan) against three-time nominee (and one-time winner) Nicole Kidman (Rabbit Hole). Both stars brought their A-game with their respective performances -- and both are Gemini with Scorpio Rising! So who has the extra astrological edge to win?

Share a free sample Career Strengths Reading. What are your strongest talents at work? The answers await with this unique reading!

It's certainly anyone's game, as the stars are on both their side, but it seems Natalie has the slight edge. That's because during the time of Oscar campaigning, more planets are in Earth and Water signs, which bode better for Natalie because her Venus in Cancer is complemented by the Venus in Capricorn transit, and her Mars in Gemini is accented by the current Mars in fellow Air sign, Aquarius. Also, since Black Swan is a movie dealing with dance, and Pisces rules it, that gives Portman a bit of extra luck -- a Jupiter in Pisces cycle just ended, and when the Oscars air on February 27, we will be in a Pisces Sun, Mars and Mercury cycle. All of which is to say: Natalie should emerge victorious.
Welcome new beginnings with a Free Psychic Love Reading. Call 1-800-749-5790 right now!