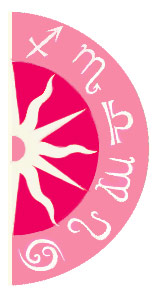 Frazer Harrison/Getty Images
Anderson Cooper has tweeted to his fans that he is on vacation, as this is the calm before his storm. The host of CNN'S Anderson Cooper 360, he's close to debuting his new talk show, "Anderson," in September. With so much on his plate, will "The Silver Fox" be able to do it all?

As a Gemini, the more, the merrier! Yes, as the doubled-headed sign of the zodiac, Anderson will thrive more with two shows on his to-do lists versus just hosting one -- variety is the spice of Gemini's life, and they do well with some chaos.

Astrologically, the stars will be on his side for the debut of his talk show -- Mars will be in Cancer, which will be at his midheaven, boosting his highest aspirations. However, this will only last until mid-month, which can lead to a slump of interest after the launch. With Saturn hitting his ascendant in Libra, it could mean needing to hustle hard to get the show off solid ground. Of course, with Jupiter -- the planet of luck -- heading to Gemini next June, he will totally be in line again for full media domination.
Can't get enough astrology?
Like us on Facebook!