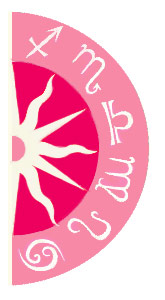 The Aquarian Revolution
"The greatest revolution of our generation is the discovery that human beings, by changing the inner attitudes of their minds, can change the outer aspects of their lives"-William James
As I write this on the eve of the Uranus retrograde, there's an undeniable electric, angst-ridden Violent Femmes-worthy energy in the air. In the midst of the continued fervor of the Michael Jackson all night dance parties around the world, the continued fury in Tehran and Madoff getting sentenced to 150 years for his outrageous ponzi scheme and "extraordinarily evil" the archetypal forces are shaking their fists at the status quo.
Aquarius is often associated with the energy of "rebellion" but truth be told in its more authentic and radical form, it's about revolution. With Uranus working in opposition to Saturn this year and Jupiter conjunct Neptune, Chiron, Jupiter and the North Node in Aquarius--this is the true Age of Aquarius.
Uranus is often associated with the archetype of the puer, or eternal youth. Many of our celebrities, especially our rock stars embody this archetype for us. Michael Jackson with his famous "Never Land" ranch, obsession with youth, and now very young death (puers always die young)--is certainly a potent symbol of the "Peter Pan" complex. With the death of this powerful eighties icon (not to forget Farrah and Ed-RIP), it calls attention to what is dying/transforming in our collective psyches in relation to the puer archetype.
Where in our lives is our refusal to grow up killing us? And where is it provoking an inner revolution?
Signs of the Aquarian Revolution:
Madoff sentenced to 150 years for Ponzi Scheme (called "extraordinarily evil" by federal judge)
Reverend Billy (famous NYC social activist devoted to saving small businesses from corporate evil mongers like Wal-Mart and revolutionize Christmas from it's materialistic --see: "What Would Jesus Buy?" running for Mayor of New York City
Hair revival on Broadway
The death of three prominent 80's icons within one week
Barak Obama: Aquarius Rising
Uprising in Iran
Real Time with Bill Maher
Real bike lanes in New York City
Twitter