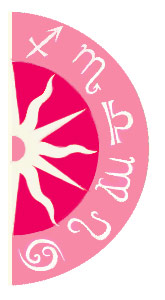 Dream House, the movie in which Rachel Weisz and Daniel Craig met and fell in love is out for release today, September 30. As predicted here, this couple lasted, as they have an insanely strong astrological compatibility. However, can we expect babies for these lovebirds too?
Share a free sample The Goddess Within.Express your potential and desires from a woman's point of view. Learn about your personal power and how to express it!
Rachel and Daniel are Pisces and as such, they go with the flow. Having admitted she would be open to the idea, it wasn't something they were placing on the top of their priority list. Luckily for them, they aren't under any pressure, as three planets are moving into Scorpio: Venus on October 9, followed by Mercury on the 13th and the Sun on the 23rd. All these planets will be in Pisces' Ninth House of adventure and spirituality, placing the theme on inner growth. So, for kids, the verdict? Not likely.
Got Questions? Need Answers? Get insight into what lies ahead with a Psychic Reading. Call 1-800-749-5790 right now!