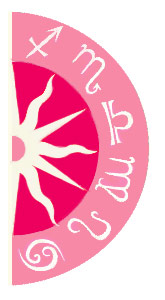 Breaking Dawn: Part 1 opens in theaters nationwide tomorrow, continuing the star-crossed love of vampire Edward and mortal Bella. While they have both now taken that big bite out of love, does their relationship truly have the power to last an eternity? What do their stars say?

STATS:

Share a free sample Soul Mate Compatibility. Are you with your true Soul Mate? Discover if you are with the person that you can share sorrows and triumphs with!

Edward: June 20, 1901
Sun: Gemini
Moon: Leo
Mercury: Cancer
Venus: Cancer
Mars: Virgo

Bella: September 13, 1987
Sun: Virgo
Moon: Gemini
Mercury: Libra
Venus: Virgo
Mars: Virgo

The chemistry between Edward and Bella is undeniable! They are linked by passionate Mars in Virgo and have a strong mercurial bond -- as in both having charts dominated by Mercury ruled signs (Gemini and Virgo). While there is a tense aspect to the mix of Virgo and Gemini, the connection that makes it all come together is Edward's Sun aligning with Bella's Moon, which makes him instinctually understand her emotions. So, even despite their clashing of communication planets, theirs is a bond beyond words.
Searching for deeper meaning in your life? Get the answers you've been looking for with a Psychic Reading. Call 1-800-749-5790 right now!