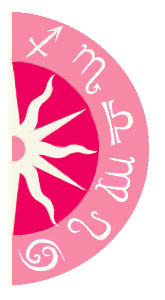 Kevork Djansezian/Getty Images
Music fans have begun speculating that Grammy winner Rihanna has agreed to marry L.A. Dodgers star Matt Kemp. While the two haven't even officially confirmed that they are a couple, many are eagerly debating whether the engagement rumor is for real or not. For answers, let's look at their stars …

With her Aries Moon, Rihanna's love life will always be hard to gauge, as passion tends to happen to her suddenly, dramatically and intensely -- which could certainly indicate a fast hook-up and engagement. Plus, Matt is a Libra, the sign of partnerships, which means he is also someone prone to falling fast, but with caution towards committing. However, with his Virgo Moon, he'll tend to follow a strong lead, and since it compliments Rihanna's Sun sign, which is Pisces, she can help paint a bigger picture of their relationship and get him to take a giant leap of faith. All in all, an engagement is definitely possible, but -- particularly for him -- it'll need to be a long one before marriage.
Can't get enough astrology?
Like us on Facebook!