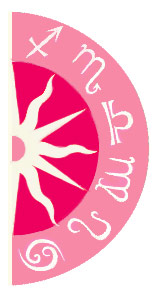 After eight seasons, Entourage is officially over. However, with the cliffhanger ending, fans might not have to say goodbye to the most memorable character of the show -- Ari Gold, played by Jeremy Piven. With the star of the show, Adrian Grenier facebooking his farewell to the show, he did hint at an Ari spin-off happening. So, can it? Will it? What do the stars say?

Piven is a Leo Sun, and anything is possible in his career now as Jupiter (luck and expansion) is currently touring his Tenth House (career and status). But if a deal is on the table now it may take some time to finalize, as Jupiter is retrograde until December 25. With the Gemini and Sagittarius eclipse cycles activating his hopes and dreams in late November through mid-December, chances are good that we will get a confirmation on Ari's return by the end of the year!
Can't get enough astrology?
Like us on Facebook!