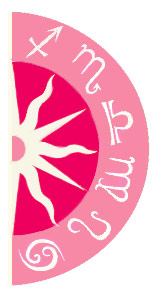 It's been over 20 years since Arsenio lit up TV nightlife with his talk show pizazz, and now he's back! Getting a bit of spotlight from
Celebrity Apprentice
, Arsenio is slated to come back to late night TV September 2013. Will the stars still be kind to him?
Share a free sample Year of the Horse Financial Forecast.How will you fare financially during the Year of the Horse? Find out today!
Arsenio is a double
Aquarius
, which means he is already operating with the future in mind, and he's at his best when it comes to theories and concepts. Plus, serious
Saturn
will be firmly out of his career house as of this October, helping things run much more smoothly than they have over the last two years. Thankfully, from now until his show debuts, he'll have
Jupiter
in his work house, which will help him develop a tight ship for when they set sail into broadcasting. While longevity is not guaranteed, Arsenio's stars do align to ensure his ability to hit the ground running!
Got Questions? Need Answers? Get insight into what lies ahead with a Psychic Reading. Call 1-800-749-5790 right now!