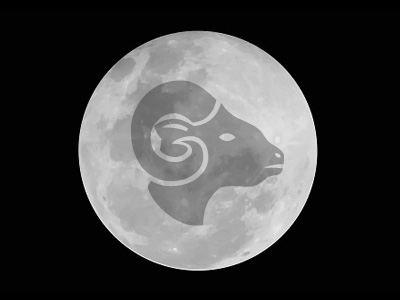 Many astrologers regard the new Moon in Aries as the true beginning of the New Year. And if you think about it, it makes sense. Who amongst us really gets things started in January? With the return of the light and longer days, we get energized to begin to manifest all those dreams and hopes we imagined at the Winter Solstice.
So, what are we to make of this new beginning? All the myths (religious and earth-based) of Spring speak to us of new life and new possibilities after a time of sleep and death.
Individually and as a society, we are going through vast changes. How have you changed in the past few years? How have your values and your hopes changed? How inspired are you by the possibilities of creating a new society, or how afraid are you of changing realities? You need to know who you are and what you want before you can begin to live a new life.
Aries really wants to establish a unique identity, to pioneer a new way of being. Think of a volcano - that's how Aries creates new territory. Life rushes up and out and boldly goes where no one has gone before. So become the archetypal character you discovered yourself to be while Mars (who rules Aries) retrograded in Leo and from that standpoint IMAGINE what kind of new life you want to create. And know that you can.
It's time to become a warrior for life, not death. It's time to grapple with your personal issues and our collective issues. That's what the ancient Roman god Mars did he grappled with the issues that confronted Rome. He defended his Home/City/State/Country. That's what warriors do. This new Moon in Aries calls us to open to our warrior nature, to our pioneer, to our inner hero/ine.
Aries teaches us courage (remember Ava) and the will to overcome any obstacles. Aries is assertive, honest, feisty, enthusiastic and independent and meets life head-on. (Aries does rule the head.) So don't forget to ask for these qualities when you plant your Aries seeds this new Moon, because when Uranus goes into Aries for a few months this summer, you get to make your own rules.