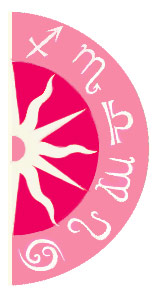 Have you ever wondered why some women get tons of dates, and others seem to barely get asked out at all? After speaking to thousands of single women for almost two decades, I can tell you that the reasons are usually shockingly simple. To go from dateless to romantically in demand, here's often all a girl has to do...
1. Say hello.
Sounds simple, right? But how many times do you see a cute guy and freeze, look down, look away, and walk away -- only to look back and think, "Where'd he go?!" Women often don't consider the fact that many men are shy and have been rejected countless times since junior high school dances, so won't make a move until they see a big flashing green light over your head. But, if you're friendly first and he's interested, he'll be so glad that he'll not only say hello back, he'll take the lead from there.
2. Ask for help.
Men love to be helpful -- it sets them up to be "the big hero" from the start. So asking a man to hold your spot in line, watch your laptop while you use the restroom at the local coffee shop, or take something down for you off a high shelf at the grocery store can be great ice breakers. Just be sure to be appreciative and friendly once he's fulfilled your request. An enthusiastic comment such as, "Ah, chivalry isn't dead after all!" or "What ever would I have done without you?" coupled with a big smile may just make him want to help you again and again.
3. Comment on something he's wearing.
This one can be tricky as you don't want to make a man feel too "looked over," but we all like to be noticed and think we're stylish, so done right this can put a little extra spring in his step and make him interested in more. An innocent mention of his ultra-hip shoes ("Gee, I didn't know they came in such a great color"), his fabulous shades ("Didn't I see those in the last 'Bond' film?"), or the name of the university on his sweatshirt ("Did you go there? I'm a Pac-Ten girl myself"), may be just the conversation opener you need to discover what's in the rest of his closet ...
4. Ask him a question.
This invites a man to speak with you, and unless he's super rude or his wife or girlfriend is within earshot, he will. This is similar to asking for help – it sets a man up to feel needed and important, like he knows something you don't. So make your query something you're sure he can answer, such as the time of day if he's wearing a watch, what kind of mileage he gets in his car, or (best of all) his opinion on something such as how he likes the drink or food item he's in the process of purchasing. Who knows? He may just end up sharing it with you later.
5. Compliment him.
Nothing makes a man feel as excited as being told how great he is. Even a man you've known all of two seconds. It's polite, it definitely lets him know you're interested, and will make him feel good about himself around you. But this can make you nervous as it's a bit on the intimate side, so don't say anything overly personal. Start small -- complimenting him on something he's doing is better than mentioning the gorgeous curl in his hair or the size of his biceps. A sincere "nice save!" when he catches something that fell, or "good one!" when he tells a joke will quite possibly make him want to do more positive things around you -- and for you -- from now on.