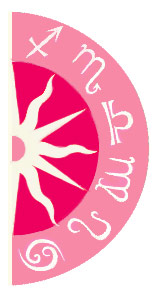 Now is the time to take a deep breath and remember who we really are and what we came here to do. People who have been unfulfilled in their careers are losing those career paths. That's a good thing. It doesn't mean they will lose everything. If they use this opportunity to realign career with their true mission for this lifetime (as revealed in their birth path number), they'll attract huge success and abundance -- because they'll be in alignment with what they came here to do.
The important thing for us to do is shift out of the fear and desperation -- which is so prevalent right now. That low vibration keeps us from seeing our next career step.
Should You Change Jobs -- or Your Attitude?
If you haven't lost your job but are very unhappy at work, you may be wondering if it's a good time to change jobs -- or just change your attitude toward your job.
That's a good question because our attitude and what we're focusing on is essential to living up to our great potential. We all hit many reinvention points, bumps in the road, when it's time to change directions. There are other times when we need to dig in where we are and just get the work done. By looking at your nine-year cycles and where they fall (as explained in numerology), you can see if it's time for a change or simply a shift of attitude.
When you study your birth path number as determined by numerology, you can quickly assess whether the work you're doing everyday is in alignment with your lifetime mission or not. Your birth path number is determined by adding up the day, month and year of your birth and digiting it down to one number -- which carries the vibration of the work you came here to do. This ancient practice comes from Pythagoras, the same guy who created the number system we use today.
Pythagoras taught that each number from 1 through 9 carries a meaning or feeling, as well as a quantity. In my new book, I See Your Dream Job (St. Martin's Press), I explain how to calculate your birth path and see what careers are in alignment with your path. This turns out to be very helpful information when evaluating your next career move.
Are You Feeling Worthless After a Job Loss?
Perhaps you're unemployed for the first time in your career and have lost your confidence. You're probably at the end of a cycle (which you can see by looking at your 9-year-cycles as outlined in your birth path). You haven't failed at anything. It's just time to realign your work with your lifetime intention and step up to the next level. When you do that, the universe will support your efforts in ways you can't imagine right now.
Remember what you came here to accomplish –- as is revealed in your birth path. That knowledge is hugely empowering and helps anyone who is hurting. You'll find yourself able to look at challenges in a new light. Then you'll see the opportunity you've given yourself to step up to even greater work that leads to real fulfillment and success.
Perhaps you've wondered if you can do your meaningful work separately from how you make your living. Some people may have encouraged you to volunteer at what you love doing while still working at a job that is empty and unfulfilling. This really doesn't work. When we choose to take the physical incarnation, we are choosing to experience this realm as it's defined right now. This includes bringing our gifts to the world through "work" and being paid for doing our greatest work, which is to help raise the consciousness of this planet with our unique gifts.
Do you realize that we spend more than 85 percent of our waking hours at a job? How much time and energy do we have left over after that? Not enough to do our great work. Our great work is meant to be manifested through career -- through the way we're paid. If someone is very spiritually evolved, they could be a healer or someone who helps clients everyday. Their life and work will then be in alignment with their original soul intention.
Vision of the Future
We're standing in a new world, this world, yet we know that everything is on purpose. We understand that everything is energy, and we're grateful for the opportunity to merge the energetic realms with this dense physical world. We understand that we're here to share our gifts with each other, and that's what we call "doing our work." We don't "go to work" anymore. We give our gifts to each other in ways that are needed and that help raise the consciousness of the planet. We are paid and provided for through this work. We lack nothing. We live on purpose. And we honor our intuition in every moment.
My favorite poet and author David Whyte says, "Work is where the Self meets the world." I would add, "Work is where the SOUL meets the world."