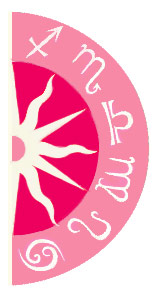 Jordan Strauss/WireImage
Khloe Kardashian and basketball-playing hubby Lamar Odom seem to have it all -- including their own reality TV show on E! and their own fragrance, Unbreakable. However, the couple that's infamous for their quick marriage (they got hitched getting 30 days after meeting!) is missing one thing: a baby. They've been vocal about wanting a child since they met, so is a little bundle of love coming their way soon?
Share a free sample Soul Mate Compatibility.Are you with your true Soul Mate? Discover if you are with the person that you can share sorrows and triumphs with!
Based on just their Sun-sign information, things aren't looking promising that the duo will turn themselves into a trio anytime soon. Khloe is a Cancer Sun, while Lamar is a Scorpio. They have great chemistry with each other, but their signs aren't conducive to having babies now. There's only a short period in October 2011 that astrologically can bring on a pregnancy. Otherwise, obstacles are dead ahead. Saturn, the planet of discipline, is heading into Khloe's fertility house and Lamar's identity house next year, which will cause delays and require extra efforts to make their goal happen. But so long as they remain patient, their passion should ensure that some day baby will indeed make three.
Got Questions? Need Answers? Get insight into what lies ahead with a Psychic Reading. Call 1-800-749-5790 right now!