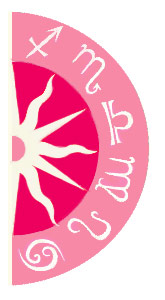 To concretize your connection with a universal life-force -- as well as polarizing support from both the seen and the unseen realms -- is the energy of this gua located in the lower, right-hand corner (refer to "How to Use Your Bagua" for further instructions). This is also the location to address if you want to travel to destinations, known or unknown, with ease and comfort.
Share a free sampleSexual Soul Mates Reading.This hot and steamy reading for two will help you uncover your deepest desires and enhance your connection as a couple.
The color associated with helpful people and travel is gray (or, silver).
Feng Shui Tip
Place an empty glass or crystal bowl here to symbolize your receptivity to beneficial influences. Or, put travel logs or brochures to intention a desired trip.
Got Questions? Need Answers? Get insight into what lies ahead with a Psychic Reading. Call 1-800-749-5790 right now!