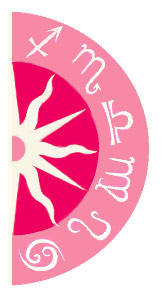 The Fame and Integrity area (back, center wall) involves external recognition and how others perceive you.
The element associated with the Chi of Fame and Integrity is fire.
Share a free sample Soul Mate Compatibility. Are you with your true Soul Mate? Discover if you are with the person that you can share sorrows and triumphs with!
The color ascribed to both is red.
Feng Shui Tip
Light up your life by placing nine red candles into this gua. You don't have to light them...but it can't hurt.
Find your path to fulfillment with a Free Psychic Reading. Call 1-800-749-5790 right now!