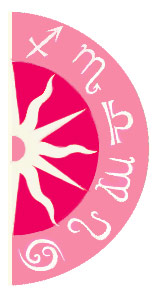 Your foundation, your tribal ties, the accumulated energies of not only those who have gone before you, but also those that currently influence your personal path -- this is the Chi of this gua (middle left, center wall)
Associated with the tree (roots that spring eternal within your DNA) and offering constant opportunities for growth, the element associated with family, friends and ancestors is wood.
Share a free sample2014 New Astrology Forecast.Get your 2014 Year of the Horse Astrology Forecast featuring your Chinese and Western Signs today!
The color associated here is green.
Feng Shui Tip
Display family photos in this area. Or, place three healthy green plants here to bring balance and harmony to family dynamics -- past, present and future.
Got Questions? Need Answers? Get insight into what lies ahead with a Psychic Reading. Call 1-800-749-5790 right now!