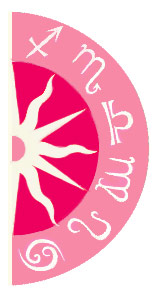 Mental, emotional, spiritual and physical health, all in balance -- this is the goal of the Health gua. Located in the center of Bagua, the element ascribed to this arena is earth.
Share a free sample2014 Day-By-Day Forecast.Look forward to 2014 with this forecast as your road map. Get a free one-week preview now!
The colors associated with the Health sector are brown and yellow.
Feng Shui Tip
Place nine lemons in a wooden bowl on a table, either in the center of your home or the kitchen, to keep energies healthy and unfettered.
Got Questions? Need Answers? Get insight into what lies ahead with a Psychic Reading. Call 1-800-749-5790 right now!