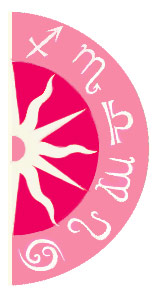 In order to recognize the opportunities and abundance that activating the energies of Feng Shui Knowledge will draw you toward, while also tapping into the wisdom necessary to make your best choices, address the Feng Shui Knowledge and Self-Cultivation gua. This is located in the front, left-hand corner of the house or main floor. (Refer to "How to Use Your Feng Shui Bagua Knowledge Sector" for further directions.)
Share a free sample2014 Day-By-Day Forecast.Look forward to 2014 with this forecast as your road map. Get a free one-week preview now!
The color associated with knowledge and self-cultivation is blue.
Feng Shui Tip
Place eight blue marbles, crystals or stones into this area. Alternately, place a bookcase filled with books that relate to your life's aspirations. Or simply do both!
Got Questions? Need Answers? Get insight into what lies ahead with a Psychic Reading. Call 1-800-749-5790 right now!