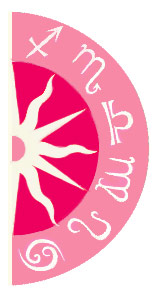 Focusing loving thoughts and energies into this gua (located in the back, right-hand corner) will encourage happy, healthy and passionate relationships that will both nurture and nourish you.
The color ascribed to marriage and partnerships is pink.
Share a free sampleYear of the Horse Financial Forecast.How will you fare financially during the Year of the Horse? Find out today!
Feng Shui Tip
Just pick and place a pair of pink anything here -- roses, candles, lovebirds -- and get ready to realize right relationships.
Got Questions? Need Answers? Get insight into what lies ahead with a Psychic Reading. Call 1-800-749-5790 right now!