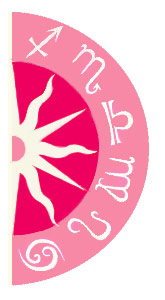 Jupiter is one of the most generous planets when it comes to expansion, luck and wisdom. While in the sign of Cancer, this "great benefic" brings great abundance in nurturing, feeling and connecting us to our roots. Pluto in Capricorn continues to ask us to gut out whatever is faulty, decrepit or in need of major transformation in our infrastructures. As these two planets form an exact opposition on August 7, we can bring the revamping energy of Pluto into our home lives.

Share a free sample Friends and Lovers. Are you two best friends and lovers? Try a free sample of this powerful reading today!

Cancer traditionally rules mother and feminine energy, whereas Capricorn tends to apply to father figures and worldly, patriarchal structures. We may find ourselves clinging to one side of the spectrum now and battling against the other. Mothers and fathers may literally feel polarized under this transit. However, this is a powerful opportunity to bring the opposites together under some kind of unifying energy, such as the need to preserve or heal the current family dynamic. This can also show up as tension between the demands of work versus needs at home. Look to where Cancer and Capricorn are in your birth chart to see where you're feeling pulled apart by opposing energies.

On a brighter note, this opposition between Pluto and Jupiter has been called the "millionaire's aspect" in that it can lead to extreme financial gains (but also losses). There is a way in which Pluto and Jupiter working in extreme tension can fortify or destroy, depending on how strong the infrastructure is to begin with. In any case, use the powerful and abundant force of this transit to rebalance any tension in your domestic or professional life.
Is it time to take a new direction in life? Find out what your future holds with a Psychic Reading. Call 1-800-749-5790 right now!