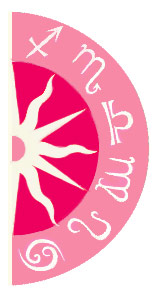 Blake Lively is breaking new ground. She's on the cover of February's Esquire and was recently cast as the female lead, Carol Ferris, in Green Lantern, opposite Scorpio Ryan Reynolds. This comes just in time to start setting her ball in motion, as this uber Virgo (Sun, Moon, Mercury, Venus and Mars) will hit her astrological lucky stride near June 17, 2011 -- the release date set for the movie -- as it marks Blake's Jupiter return!

This occurrence is when Jupiter, the planet of luck, returns near the place it was when Blake was born, and makes her the jackpot-winner-of-luck that year. In Blake's case, it'll mean Jupiter returning to Aries from June to September. Plus, with all her Virgo influences, this bodes well for restructuring her money house, as Saturn is doing its work in that sector of her chart, marking a period of transition of income -- in her case, this will mean going from being a TV star to a big-screen starlet.
Can't get enough astrology?
Like us on Facebook!