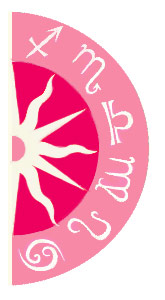 It's been a crazy year for Bobbi Kristina Brown, having just lost her mother in February and putting the world's intense focus on her. However, this girl isn't going to hide away. Instead, she's debuting a new A&E Show called
The Houstons: On Our Own
. Teasers are already being aired – and one in which Bobbi announces she's engaged!
Share a free sample 2014 Vedic Moon Sign Forecast.Take a look at how the transit of planets will affect your relationship and finances in 2014!
Bobbi has been cozying up extra close with Nick Gordon since her mother's death. Nick is dubbed Whitney's godson, which makes the situation even a bit more odd. As a
Pisces
, Bobbi is very passionate when it comes to love, and opinions don't matter to her. Like her mother, she swears her marriage won't fail, and with her
Mars
and
Moon
in
Cancer
, the more a relationship goes bad, the more she will nurture it. As a heavily influenced
Water-sign
lady, she's romantic and lives to love. Sentimentality guides her, and with Nick having been close to Whitney, it brings Bobbi closer to her too. Bobbi is a
Gemini
Rising and is fast to change her mind, but she'll have luck on her side when she follows her heart and takes chances this year.
Got Questions? Need Answers? Get insight into what lies ahead with a Psychic Reading. Call 1-800-749-5790 right now!