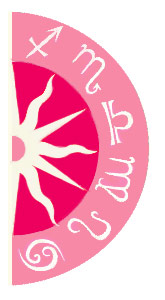 Reading to children is beneficial no matter what their sign. Looking at your child's Sun sign can help you select the kinds of books that they will enjoy the most.
Below are some examples of the kinds of books for each sign would enjoy:
Aries: Books about heroes and facing obstacles
Taurus: Ferdinand the Bull (a personal favorite) would be perfect. Really any book that encourages stopping and smelling the roses.
Gemini: Interactive books such as those with pop-ups or slide outs will be great for keeping your curious Gemini interested.
Cancer: Any book that emphasizes the bond between mom and baby is perfect. Good Night Moon would be a fun one as well.
Leo: These little ones have a flare for the dramatic so a book like Madeline could be cute. Really any book that encourages imagination, play and self expression would be ideal.
Virgo: Sometimes Virgo children have a tendency to worry too much so any book that reinforces that they are okay just the way they are would be good. The Ugly Duckling could be a nice tale to remind Virgos what seems difficult in the beginning works out in the end.
Share a free sampleSoul Mate Compatibility.Are you with your true Soul Mate? Discover if you are with the person that you can share sorrows and triumphs with!
Libra: These little one like picture books. The more beautiful the illustrations the better.
Scorpio: Where the Wild Things Are is a great book for Scorpio children. A bit older? How about a Wrinkle in Time. These children like the idea of fantasy and mystery.
Sagittarius: Books about other cultures or exploration are great. Dora the Explorer or heck even a National Geographic article if your little one is still crib bound will work.
Capricorn: These babies are a bit more practical and will enjoy fables with a lesson that they can relate to.
Aquarius: These children are smart and like to be challenged. Let your little one pick out his or her own books to read. They will be more fickle than most.
Pisces: Fantasy, fantasy, fantasy. Any book with a beautiful poetic rhythm will be great for little fishes.
Enjoy!
Dabney
Got Questions? Need Answers? Get insight into what lies ahead with a Psychic Reading. Call 1-800-749-5790 right now!