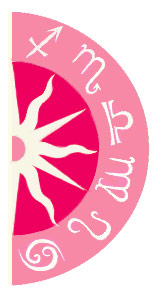 ABC
Brad Womack,
The Bachelor
star of Season 11 who infamously turned down Jenni Croft and DeAnna Pappas is back! Announced on Monday's
Dancing with the Stars,
Brad is returning to season 15 of
The Bachelor
to give searching for love on TV another shot. So, is the second time the charm?
Share a free sample 2014 New Astrology Forecast.Get your 2014 Year of the Horse Astrology Forecast featuring your Chinese and Western Signs today!
According to Brad's MySpace page, he's a Scorpio -- which means finding love now is in perfect alignment with the stars! With his signing back on to the show during Jupiter, the planet of luck, in his house of true love, it makes this his time. Plus, with both Venus and Mars -- the infamous love and sex planets -- both in Scorpio now, it sends his odds of finding love shooting high up in his favor! Also, with filming taking place over the course of the next few months, he will still have all these strong aspects behind him -- as Jupiter is in Pisces and Venus will also be doing an extra-long tour of duty in Scorpio, until January 2011, which is when the show debuts!
Got Questions? Need Answers? Get insight into what lies ahead with a Psychic Reading. Call 1-800-749-5790 right now!