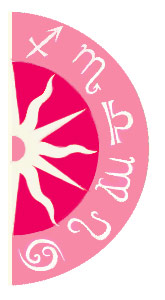 Jeff Kravitz/FilmMagic
Bret Michaels is reportedly in talks with American Idol producers as a possible replacement for the departing Simon Cowell on next season's judging panel. While he does have a music background well-suited for the job, would he be enough to keep the show as successful as Simon did? Would Bret as an Idol judge be pure genius, or total poison?

Bret is a Pisces with his Mars (planet of ambition) in Leo. Meanwhile, American Idol debuted on June 11, 2002, making it a Gemini with a Mars in Cancer. This doesn't make the best pairing for the long term, since his astrological aspects don't necessarily add much to one another. While his Sun and Idol's Mars do have a synergy, he would be better as a special guest judge, rather than a long-term regular on the show. Ideally, for Bret, now is his time to broaden his career. However, he'd fare better by focusing himself on humanitarian efforts or honing his own creativity in new ways, rather than just being a performer.
Can't get enough astrology?
Like us on Facebook!