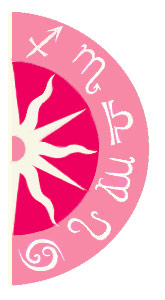 Araya Diaz/WireImage
It's official: Britney Spears' upcoming
Femme Fatale
tour finally has an opening act -- and hip-hop up-and-comer Nicki Minaj will be doing the honors! Since Minaj is successful in her own right, many fans might be wondering: Will the tour be undermined by a clashing of the divas?
Share a free sample 2014 New Astrology Forecast.Get your 2014 Year of the Horse Astrology Forecast featuring your Chinese and Western Signs today!
If the stars have anything to say about it, these girls will get along famously! Both are Sagittarians, with air Moon signs (Britney's is in Aquarius and Nicki's is in Gemini) and Venus in Capricorn, making them a good team. Both bring their distinct personalities to the table and are all about giving good energy on stage and keeping their eye on the prize (a.k.a. fame, success, money and, of course, putting on a fantastic show). If anything, Nicki can learn a lot from seasoned tour vet Britney, and Britney can rediscover her love of performing live thanks to the influence of rising star Nicki. This tour, which is set to start on June 17, under a lucky Gemini Sun and the complementary sign of Sagittarius, marks an auspicious time for both Brit and Nicki. The tour is destined for success -- and the girls could form a lasting friendship!
Got Questions? Need Answers? Get insight into what lies ahead with a Psychic Reading. Call 1-800-749-5790 right now!