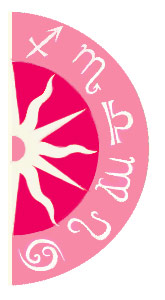 Torsten Silz/DDP
Facebook is becoming the new agent to the stars, and one of the latest campaigns in the works has fans clamoring for a Britney Spears-themed episode of
Glee.
Coming off the success of the Madonna-themed show a few weeks ago, Britney supporters are getting vocal and producers are reportedly listening, allegedly reaching out to the singer with ideas about how to work her music into scenes. While nothing is set in stone, what can we expect?
Share a free sample Career Strengths Reading.What are your strongest talents at work? The answers await with this unique reading!
Britney should definitely accept the offer and negotiate to appear on the hit show, too. Since she's a Sagittarius, Jupiter is currently routing her sector that rules television, and this would be an auspicious turn of events for her to be more involved with that medium. Plus, since Britney is currently going through her Saturn Return and is a Libra Rising, this would be the time for her to expand her horizons and explore career options, because transformation will be a theme for her until 2012.
Got Questions? Need Answers? Get insight into what lies ahead with a Psychic Reading. Call 1-800-749-5790 right now!