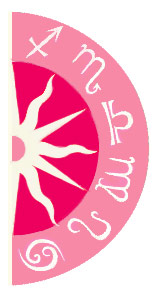 Evans Vestal Ward/Bravo
For fans of Bravo's The Rachel Zoe Project, we all know the celeb stylist's husband Rodger is the unsung hero of the show. He supports her in business and at home, generally going with the flow. However, this past season he made one thing clear: He wants a baby. Of course, Rachel is in the height of career and has expressed doubts about if she'll ever be ready. But yet the bump watch is on!
Share a free sample2014 Vedic Moon Sign Forecast.Take a look at how the transit of planets will affect your relationship and finances in 2014!
Although Rachel is denying she's pregnant, she was seen at a Veuve Clicquot polo match on Sunday avoiding the free champagne. What are the stars saying about the possibility of her adding a member to her fashionable family?

Rachel is a perfectionist Virgo and avoiding champagne might not be any indication, as they are also the sign of a health nut who can be on a new kick at any given moment. Astrologically, she doesn't have any strong currents in her house of fertility that would help aid in getting her pregnant right now. However, come early January 2011, when the Sun is in Capricorn and there is a new Moon in the same sign, there is a strong indication that then is when she is likely to get pregnant -- if that is actually what she wants!
Got Questions? Need Answers? Get insight into what lies ahead with a Psychic Reading. Call 1-800-749-5790 right now!