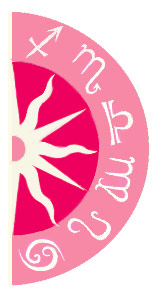 Getty Images
A new couple alert is sounding off in the blogosphere saying that Cameron Diaz and Jason Segel were getting cozy in the Hamptons. The two were in Bad Teacher together, and now they're in the upcoming Sex Tape. The timing of this canoodling seems a bit suspect. What do the stars say?

Stranger things have happened than a pairing like Jason and Cameron. Both are Earth signs -- Capricorn and Virgo respectively -- which makes bonding easy for them. Plus, Cameron is a Cancer Rising, making her commitment-orientated. She's a gal that likes stability in her men, so the fact Jason is so different than the men she usually dates is in his favor. Also, their Venus and Mars are compatible. That said, they are overwhelmed with Earth signs and probably too much alike so their relationship is apt to be more about companionship than anything hot and spicy.
Can't get enough astrology?
Like us on Facebook!