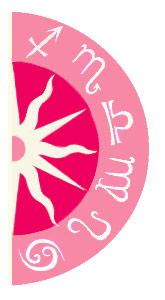 Brad Pitt is one of the most successful actors in Hollywood, with box-office hits and critical acclaim galore. However, Oscar has always been elusive for him. He has gotten several nominations, including a Screen Actor's Guild nomination this year, and the buzz is that he's a lead contender with Moneyball. So, what do the stars say?

Share a free sample Friends and Lovers. Are you two best friends and lovers? Try a free sample of this powerful reading today!

Double-Sagittarius Brad (Sun and Rising) does have a very strong chance at bringing home a new baby – and this one's name is Oscar! Yes, in both his natal and solar chart career house, Brad has Mars (ambition) working in Virgo for him, which means he'll leave no stone unturned when it comes to campaigning for the coveted Oscar nomination and win. Plus, with this Mars aligning with his natal and solar Uranus and Pluto, it indicates big changes are in store -- ones that can solidify his career as a legend.
Do you like a head start in the matters of the heart? Get a Free Psychic Love Reading. Call 1-800-749-5790 right now!