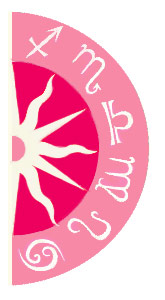 George Napolitano/FilmMagic
After a long and illustrious career, NFL star Brett Favre is finding himself in some deep hot water with news of his sexting Jets game-day host and Playboy model Jennifer Sterge. This is on top of two masseurs for the team recently claiming they were sexually harassed with inappropriate messages from the gridiron great. With over 20 years under his belt of being a star athlete, what does his future hold for him?

As a double Libra, Sun and Moon, the next year will be an intense one for Brett. Unfortunately for him he is hosting Saturn, the discipline planet, on his identity house and it is basically time to deal with his karma. The one hope to get him through is that he also has Jupiter in Libra too, and with this conjunction, it can bring in the rewards of his karma, namely his long and successful career. His achievements will potentially have the power to make people focus less on the scandal in the long run and more on his accolades.
Can't get enough astrology?
Like us on Facebook!