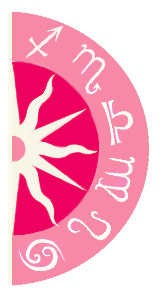 Jeff Kravitz/FilmMagic
Hollywood's perennial bad boy is back at it, being found "intoxicated" and naked after trashing his room at New York City's Plaza Hotel (his rep claims he had an allergic reaction to medication, but a call girl alleges she was with him when he destroyed his room). Sadly, this behavior isn't so shocking for the Two and a Half Men star. So, is there any chance at Charlie cleaning up his act?

Although born under the prudent sign of Virgo, the most likely culprit inciting his extreme behavior is his natal Mars in Scorpio. When adversely aspected, as in the current string of planets in Scorpio now, this can cause extreme patterns in behavior that are self-destructive, as the Mars energy is also about battling with one's demons. While this is something he will constantly struggle with, and he has tried in the past, he is going to have to go through the cycle once again. As it goes, as a Virgo, the only way to truly learn his lesson is repetition. However, unless he moves from his current environment, he'll constantly struggle with his addictions, as it is part of his routine.
Can't get enough astrology?
Like us on Facebook!