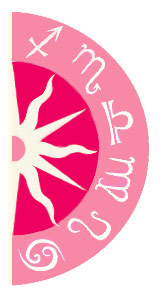 Demi Lovato shocked fans Tuesday when she announced that she's leaving Sonny With a Chance, the Disney Channel TV series that made her a star. In a 20/20 interview airing this Friday, the starlet will open up about her struggles with depression, anorexia and bulimia, and even cutting herself at the age of 11. Despite departing Sonny, Lovato doesn't want to leave the spotlight altogether; instead, she wants to focus on her career as a singer. Can she do it, or will the pressure prove too much?

Share a free sample 2014 Numerology Forecast. Make 2014 your best year ever! Get a free overview including your Personal Year Number!

Leo girls, like Demi, aren't quitters. When faced with a challenge, they can be dramatic about dealing, but at the end of the day they will always achieve their goals. Think Madonna, J.Lo and Jackie O.! Yes, they're also all Leos who faced adversity and came out on top. With Jupiter currently in Demi's entertainment house, bringing fresh Aries energy, this is Lovato's time to spread her wings and head in a new direction where she can call the shots. Chances are, as long as she stays in charge of the choices in her career, she'll emerge a winner.
What romantic adventures are in store for you? Find out with a Psychic Reading. Call 1-800-749-5790 right now!