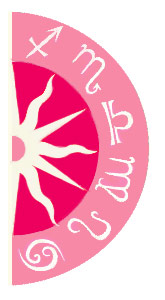 Jean won SAG's Best Male Actor, which is making people sit up and wonder, can he really win the Oscar? As the dark horse nomination, up against Golden Globe winner George Clooney and media favorite Brad Pitt, what are Jean's chances according to the stars?
Share a free sample Sexual Soul Mates Reading.This hot and steamy reading for two will help you uncover your deepest desires and enhance your connection as a couple.
Jean is a double Gemini (Sun and Rising), which makes 2012 a perfect year for him. However, the planets won't be aligning for him until April, when Venus will enter Gemini for an extended stay. And then in June, Jupiter (luck) moves into Gemini for an entire year, making it the luckiest sign of the zodiac. Plus, the summer will also include a solar eclipse in Gemini, which will bring vitality, energy and adventure. Chances are that the Oscar is all part of the build up to make Jean an international sensation!
Got Questions? Need Answers? Get insight into what lies ahead with a Psychic Reading. Call 1-800-749-5790 right now!