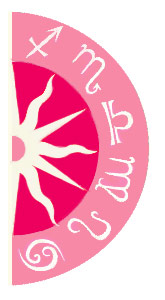 Henry S. Dziekan III/Getty Images
Jersey Shore
's Season 2 started heating up with all the Angelina drama. Not getting that no one in the house cared that she split in Season 1, her initial attempts at befriending her castmates were unsuccessful. After denying that she trash-talked JWOWW and Snooki -- and JWOWW dropping the gauntlet and telling her to sleep with one eye open -- there was a glimmer of hope that she could make amends with her tan-loving roommates when she finally admitted that she did talk behind their backs. So, is there hope that Angelina can become part of the dysfunctional family?
Share a free sample Sexual Soul Mates Reading.This hot and steamy reading for two will help you uncover your deepest desires and enhance your connection as a couple.
Angelina is a Gemini (according to sources), a sign with a rep for duality and loving gossip. Luckily, Gemini is also a sign that thrives as the misunderstood villain, which is her ticket to the spotlight, as currently the planet of ambition is in her entertainment sector. Plus, with Jupiter about to go back into her house of status and fame in early September, she may not be back for a third season of
Jersey Shore
(if there is one), but she just might be able to ride this role out to make the rumors of her own reality show come true.
Got Questions? Need Answers? Get insight into what lies ahead with a Psychic Reading. Call 1-800-749-5790 right now!