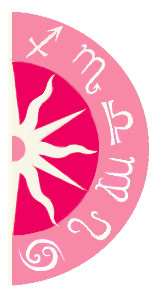 Johnny Nunez/Wireimage
Kanye West can't avoid controversy. This time around he kicks off 2011 with another mess: a lawsuit by a photographer who claims West and his entourage assaulted him. With such a dramatic start to the New Year, will the rest of the year follow suit?
Share a free sample 2014 Romantic Forecast.Get a free preview of your one-week Romantic Forecast! Make the most out of your love life!
Kanye is a Gemini, the sign of the communicator, and so it's his birthright to express himself. Of course, in his case, this means there's no telling what may come out. Chances are the first half of the 2011 will be steeped with more troubles than the second half, as his comfort zone gets lit up until June 2011 with Aries, which is the sign of war and shows that Kanye feels good stirring the pot. However, once the second half of June hits, Taurus energy will ease out the energies in his chart and conjunct his Mercury in Taurus, which means while he might still be loud, chances are he will have more positive accomplishments with his voice instead of being controversial.
Got Questions? Need Answers? Get insight into what lies ahead with a Psychic Reading. Call 1-800-749-5790 right now!