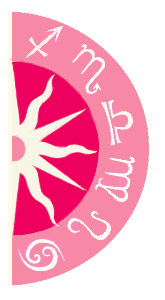 After Katy did a small stint playing a prison guard in Raising Hope, the acting bug has bitten her. Having lost out in being in The Help due to scheduling conflicts, she is still aspiring to make it on the big screen. Can she do it, balance music and acting?

Katy is a Scorpio Sun and Moon, with a Libra Rising, which makes her able to transform and balance two things at once. With her aim on a target, this lady is not one to let it go until she conquers all. Plus, with her mid-heaven in Leo, the aspiration point in her chart, she was born to be in front of an audience. And with the lioness sign ruling her soul path, acting is indeed part of her fate. In fact, this might put music in the backseat in the next few years as she goes through her Saturn Return and recalibrates what her identity is and how she wants her future to unfold.
Can't get enough astrology?
Like us on Facebook!