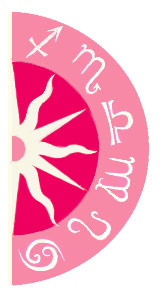 News is out: LA Lakers Lamar Odom has been traded and is set to play for the Dallas Mavericks. Having to relocate himself and Khloe, is this a change that can help them make the baby they've been dreaming of?
Share a free sample 2014 Day-By-Day Forecast.Look forward to 2014 with this forecast as your road map. Get a free one-week preview now!
In astrology, there is a subset called "astrocartography", where you can check what locations are most compatible for you. For people on the move, this works to test out a new home or a place to vacation for maximum fun! In using this form of astrology, let's try to unravel the baby mystery of Khloe and Lamar.
Dallas -- an
Aquarius
city – will help mellow Khloe (
Cancer
) out. Since the city hits her
Eighth House
of sex, it'll likely to increase her baby-making ways. While it doesn't exactly bode strongly for fertility, it is a passionate place for Khloe to be with Lamar. For
Scorpio
Lamar, the city will work well in terms of family. While chances are that the conception won't happen in those city limits, raising their bundle in Dallas could work very well.
Got Questions? Need Answers? Get insight into what lies ahead with a Psychic Reading. Call 1-800-749-5790 right now!