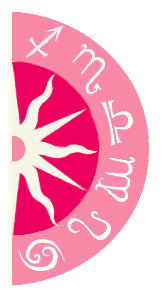 iStock.com
Kiefer Sutherland turns 45 today! Having mainly faded to the role of film producer since 24 went off the air, can Kiefer make it back to the public eye? Or is the behind-the-scenes role best for him now?

Luck in on Kiefer's side, as this Sagittarius has Mars in his solar Tenth House until July 3, 2012, making him the jackpot winner in all things status, fame and career! Plus, in his natal house, he has the power of Mars trining with his ascendant and working its power to increase his inspiration. So, while he can take this energy and run with it, chances are he'll take it for more wheeling-and-dealing behind the scenes, as in producing. He may even take more of an international approach in his business and try out new avenues -- the world is now his oyster now!
Can't get enough astrology?
Like us on Facebook!