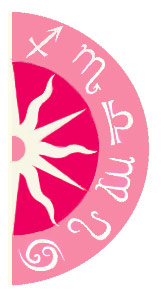 Meryl Streep is a Hollywood legend, with the most Oscar nominations (16 in total) and award season wouldn't be what it is without a nod to her with a nomination. However, she has not won an award since Golden Globes 2009, for Julie and Julia. This year though, she landed her first cover of Vogue and is up again for a Golden Globe for Best Actress for her performance in Iron Lady. So, could this be Meryl's year for a comeback?

As a Cancer Sun and Leo Rising, Meryl does have some lucky stars on her side. For one, in her natal chart, she has Jupiter, the planet of luck, sitting right in her career house. Plus, at the time of the airing of the Golden Globes, the Sun will be in her house of partnership and balance. Chances are good for Meryl, but since this classy lady herself has been campaigning for The Help's Viola Davis (a Leo, with Jupiter in her solar career house) to win the award, her efforts and showmanship could just make her wish come true. Yes, despite winning any actual award, it seems Meryl is always a winner anyway!
Can't get enough astrology?
Like us on Facebook!