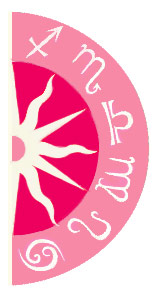 Rob Kardashian has made it all the way to the end of Dancing With the Stars -- just as he promised! While he proved he is a superstar in his own right on the show, is it enough to allow him to come out from the shadow of his famous sisters?

Rob is a Pisces with a Libra Moon, Venus in Aquarius and Mars in Taurus – so despite loving his time in the spotlight, he's not necessarily the type who needs as much attention as his sisters. While he's likely to use his newfound fame from Dancing With the Stars to launch his own endeavors, for him being part of the ensemble is his ideal. While some new successes will be his, it's likely Rob won't be looking to venture too far from home.
Can't get enough astrology?
Like us on Facebook!