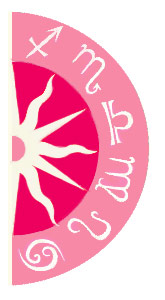 After Dancing with the Stars judge Carrie Ann Inaba praised Rob Kardashian on being a better dancer than his sister Kim, Rob is gaining momentum and confidence, which recently made him proclaim to the press, "I'm going to win Dancing With The Stars!" So, can he? What do his stars say?

Rob is a Pisces, which rules dance, and will give him an edge on expressing himself through movement more naturally than other signs. Also, with his Libra Moon, he thrives on validation from others and a little compliment will go a long way with him -- as reports now are that he is hitting the gym harder and is focused on winning. Plus, with lucky Jupiter now aligned with his natal Mars in Taurus, in his Eighth House of power, he will have that extra energy for battles until June 2012 -- which indicates yes, victory is highly possible!
Can't get enough astrology?
Like us on Facebook!