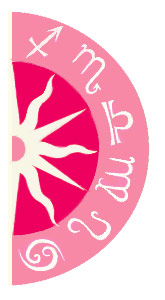 Jun Sato/WireImage
Since emerging from total obscurity and landing in the international spotlight for her stunning debut on
Britain's Got Talent
, Susan Boyle has been under intense pressure. Recently, her brother Gerry has said in the press that Susan, who reportedly has learning disabilities, is being controlled by others who don't have her best interests at heart -- and that she allegedly has no idea how famous she is. According to him, Susan might crack any day now! Can this be true?
Share a free sample Personal Astrology Profile.What makes you unique? Discover a snapshot of the cosmos at your birth and the forces that shape you.
Susan -- an Aries Sun and Venus, with a Gemini Rising and Libra Moon -- isn't so delicate. While she loves good times and adventures, she also has a duality that works in her favor, as she's great with multitasking and being able to switch from extremes (as in public and private). Plus, with the Sun and Venus ruling the top part of her chart, fame is a natural fit for her. Being in the public eye truly does bring out her best.
Got Questions? Need Answers? Get insight into what lies ahead with a Psychic Reading. Call 1-800-749-5790 right now!