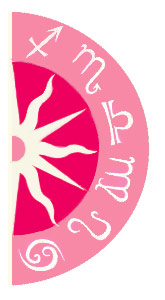 Taylor was all the "It Girl" rage when she was on Gossip Girl. Then, she left to pursue her music career with her band, Pretty Reckless, and she was able to gain some indie cred. Then, she fell under the radar -- but this New York fashion week, she is making the rounds and getting press. Can she make a comeback?

Share a free sample Friends and Lovers. Are you two best friends and lovers? Try a free sample of this powerful reading today!

Taylor is a Leo, which means she doesn't go down without a fight. On her agenda is more music coming out for the season finale of Gossip Girl -- which gives her several more months of hype. However, with Saturn in her house of business and with eclipses in her career axis, this isn't her best time for subtle attempts at fame and fortune. Not to say all is lost, as her Moon is in Scorpio so she'll fight to what she wants. However, unless she makes a major choice about what she wants and takes major action, this could be our last round of seeing her.
Are your dreams trying to tell you something? Find out what they mean with a Dream Reading. Call 1-800-749-5790 right now!