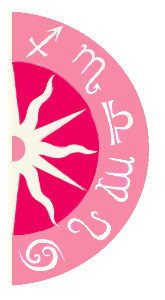 Tiger Woods just signed a major endorsement deal with Rolex! As the first good news to happen to the fallen golf superstar since the scandal of his lurid affairs broke, is this is a sign that Tiger can make a comeback?

Yes! As a Capricorn with a Virgo Rising, Tiger is about to step into a major period of new deals and a new start. Mars (ambition and power) enters into Virgo (details and discipline) November 10 through July 7, making this the time for Tiger to successfully reinstate his new image. Plus, with benefic Jupiter entering communicative Gemini (the ruler of his mid-heaven) in June 2012 for an entire year, his career will light up in a whole new way. So watch out world, Tiger is most definitely going to be coming back!
Share a free sampleYear of the Horse Financial Forecast.How will you fare financially during the Year of the Horse? Find out today!
Got Questions? Need Answers? Get insight into what lies ahead with a Psychic Reading. Call 1-800-749-5790 right now!