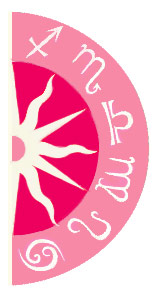 Zac Efron shows off his new manly physique on the cover of May's Men's Health, which he prepped for his role as a marine in The Lucky One, opening tomorrow. Taking his biggest step away from his famous teenybopper High School Musical persona, can he cut it as a serious actor?

Share a free sample Career Strengths Reading. What are your strongest talents at work? The answers await with this unique reading!

Zac has yet to gain the level of hype he had during High School Musical, and it could be due to Saturn being in Libra, his Sun sign, since October 2009. And times look as if they're going to get tougher as Saturn (discipline) moves into Scorpio in October, enters his natal career house, and aligns with his mid-heaven. This is a critical aspiration point for this Capricorn-Rising actor. So despite his image makeover and the risks he's taking, his career is heading into rocky waters and it'll take super-human persistence for Zac to come out on top.
Seek wisdom from your inner self! Get a Free Spiritual Reading today. Call 1-800-749-5790 right now!