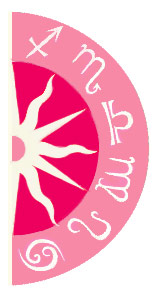 Steve Granitz/Wireimage
This spring, Hollywood couples have been going all out renewing their wedding vows -- Heidi Klum and Seal just celebrated their fifth anniversary with a vow-renewal bash in Mexico. Mariah Carey and Nick Cannon, Tori Spelling and Dean McDermott, and even Ramona and Mario of Bravo's Real Housewives of New York have all made news for staging re-commitment ceremonies. Despite these economically tough times, what's making married celebs walk down the aisle all over again?
Share a free sample Soul Mate Compatibility.Are you with your true Soul Mate? Discover if you are with the person that you can share sorrows and triumphs with!
Astrologically, the celestial cupid behind this is most likely Mercury retrograde in Taurus -- which is a sign ruled by Venus (planet of love). The retrograde began on April 18 and goes until May 11, which means Mercury (planet of communication) has seemed to be going backward in the sky. When this happens, typically three times a year, communication can go haywire, which can also cause things from the past to resurface; but in this cycle, luckily, it's been for the positive -- for example, restating vows of love. Let's hope this trend continues!
Got Questions? Need Answers? Get insight into what lies ahead with a Psychic Reading. Call 1-800-749-5790 right now!