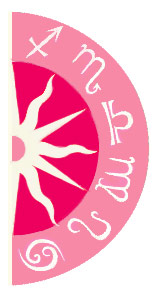 Anyway the point was that my mind was made up again to be the hope and encouragement I sought. And though I laid out no specific itinerary (The April Fool doesn't roll that way) each helpful, outside project was also related to creatively controlling a starting over phase for my "help-ee" in some way (mutual benefits are good), but it also had scheduled or discernable, almost Four of Wand-like, finish lines -- something I generally lack (C.A.).
Yet each mini project was also connected Cup like (or web like) to a larger, evolving picture; a purposeful preparation and progression towards the Great Fool I aspire to become. And while each step alone may have only hinted, together they magnified the forward progress and kicked off my growing state of joy- based Foolishness exponentially.
These collective hints at the very heart and spark of unadulterated hope gathered momentum and finally hit home for me with the awareness of having spontaneously returned to creatively planting, planning, repurposing, reconnecting, and rebuilding , rather than having to make a conscious effort -- especially right here at home.
I had hung in AND let go, and so for all intents and purposes, my Spring Fool was back (Rah, Rah and ta da! [jazz hands optional])! And it all began with, naturally -- and in no uncertain terms, an end to that other one.
Did you know: We often dismiss, deny, or suppress this Fool because its power is so simple that the risk for failure sets us up to fear the potential for significant embarrassment or rejection. Besides, we know better that its spell doesn't last and hindsight often tells us we were naïve or ridiculous to have hoped or acted without reason or "mother may I" permissions.
But, remember too that it's only through this aspect of our Fool that love, personal success, and joyful liberation are even possible.
Consider how the Spring Fool has influenced you? Not sure where to look? Start with some of your greatest triumphs (or follies) and you'll find the Spring Fool staring back at you from both the beginning and the end of those experiences.
Next time… Part 4: Fool's Paradise
Meanwhile, don't forget to check out my updated Unlimited Tarot Readings subscription offer under the Tarot section here at astrology.com or the latest version of our itarot (free, deluxe, and extreme) apps for iphone and the ipad over at the itunes store. Both with exclusive features, including free daily email readings and the "be your own tarot reader" options!
Some of my related articles and stuff:
Cheerleaders, Devils, and Flying M&M's, Oh My!, Speaking of Fools, Anytime Tarot for Everyday People, Mayan Prophesy a la Mode...et, al. at Quantum Tarot
What Tarot Can Do For You: Steps to Success:
Card of the Day: Get a boost with my free Power Card du jour